Happy Thursday everyone!
As I look out at the gloomiest Thursday that I've seen in a long time, I'm realizing that I need to get inspired to run later. So, I believe that the best way to do this is to think about the things that I can't live without this week.
Kelly Clarkson


Kelly Clarkson has been my #1 go-to this week for inspiration while running. Seriously, if that chica can't get me up a hill as a quicker pace, than no one can!
Tiny Notebooks
I'm back in the world of theatre reviews, and I'm someone who takes diligent notes before, during and after the performance. Because of this, I need a teeny tiny notebook to carry in my purse in case I get inspired to write.
I love ones like this (made by
PaperJayneDebbie
on Etsy) that almost look like passports, but they have subtle yet adorable designs on the front: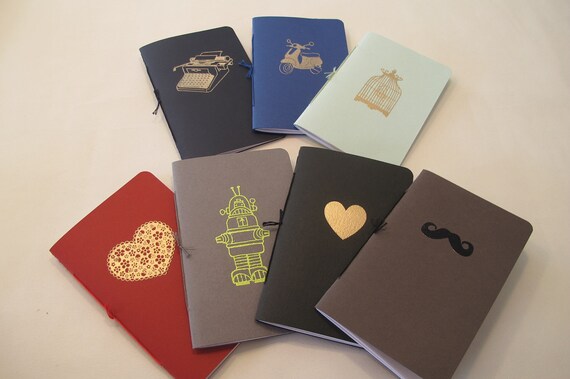 RAIN


I know that I was just complaining about it being gloomy outside, but I actually DO want it to rain. My mom and I each planted gardens, which we want to thrive, so the more rain the merrier! Now, if only there were a special type of rain that doesn't get the dog wet…
I linked up with For Lauren and Lauren for