Every so often (okay, a few times a day), I think about how I'm going to be healthier and lose weight. While Boyfriend is the sweetest thing ever and tells me that he loves me just the way I am (cue the awwwwww), I still want to BE healthy and LOOK healthy. Yes, running helps and so does counting my calories, but I think the hardest part about staying healthy is eating out and ordering in. It's just so EASY to have someone else cook for you, but at what price?!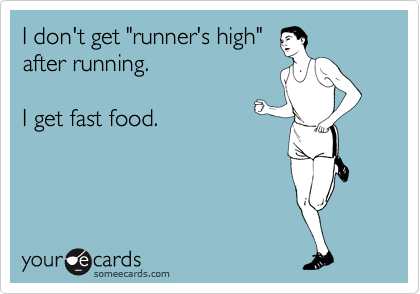 Today I decided that I really do need to cook more and as I am an uber-planner, I decided to make a meal list for next week. And somewhere along the way, I came across Yummly.
Yummly is both a website and Facebook app that allows you to create a profile based on what you like to eat, any dietary restrictions and what level of cook you are. Then they send you recommendations based on your profile! After entering the information about Boyfriend's lactose intolerance and his wish to try a Paleo diet, one of the recipes Yummly suggested for me was Gluten-Free Fried Green Tomatoes:
In addition to the saliva-inducing picture, Yummly provides the numbers of ingredients needed for the recipe, the number of calories per serving and how long it will take to prepare. These features have already proven VERY useful as I was making my meal plan, since I realized that one of the crockpot recipes would happily cook while I was at work all day (score!) and yet another recipe for a side dish was almost 800 calories per serving (sorry awesome-looking baked beans).
I can't wait to start using these recipes! Do you all have other suggestions of recipe sites?