Guys guys guys GUYSSSS! Christmas celebrations start today!!!!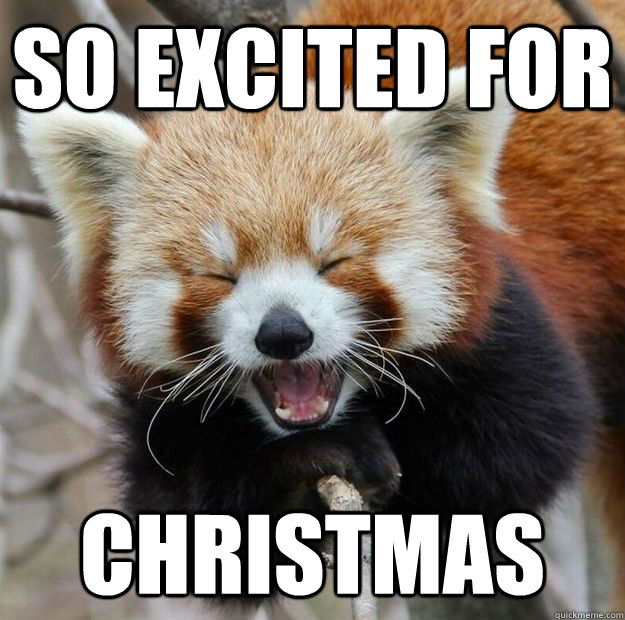 Before I get all kinds of crazy busy, I thought I'd give you a little insight on what's going on in my world.
Currently…
Watching–All kinds of Christmas stuff. Last night, we watched A Muppet Christmas Carol (my absolute favorite), and I've been catching up on my favorite Christmas episodes of How I Met Your Mother and Friends. Like this one:
and this one:
Reading–
Oprah
by Kitty Kelley. I'm reading it for the
book challenge
, and it's actually pretty fascinating. And seriously, don't we all in our heart of hearts want to be a little like Oprah?
Listening to–Christmas music (duh), "Hello" by Adele (still lovin' it), and Oprah on audiobook.
Eating–More now that I'm not sick! Bring on the Christmas cookies (but not too many, as my scale will judge me)
Envying–My friends who are spending the week before Christmas in snowy Austria. I mean, how perfect is THAT?!
Wanting–To start giving our Christmas gifts! I can't wait to see how folks like them! And weirdly, I want to start running again, now that I'm feeling better.
Talking About–Season 2 of Serial. What do y'all think? Honestly, I'm a little underwhelmed so far.
Wearing–My Ugg boots. ALL. THE. TIME.
Feeling–
Relieved that my sickness has peaced out in time for me to spend the weekend with my friends and family. And happy that my girl
Macy
returns to work today after visiting her husband's family for the past week.
Oh, did I say something about a giveaway? 😉 It starts at noon today (so if you're reading this early, bookmark it and come back)!
GIVEAWAY DETAILS
Prize:
$500 Amazon Gift Card or Cash (via Paypal) – winner's choice
Rules:
Use the Rafflecopter form to enter daily. Giveaway ends 1/20 and is open worldwide. Winner will be notified via email.
Are you a blogger who wants to participate in giveaways like these to grow your blog?
Click here
to find out how you can join a totally awesome group of bloggers!