Happy Leap Day everyone!
There is one day of the year that I insist on having the television to myself: the day of the Academy Awards. I mean, sure Boyfriend or my roommate can watch with me, but they know better than to try to change the channel. I need my celebs, and I need em now!
Anyhoo, I thought I would give you a little insight into what was going on in my mind during the show. Warning: my mind gets a little judge-y 😉
Oooooh pretty pretty sparkles. Very nice, Oscar intro.
Yes, please just keep connecting Kate and Leo. I'm still not over Titanic.
"How come it's only unemployed people to quit something?"–Chris Rock. LOLOL
"Jada boycotting the Oscars is like me boycotting Rheanna's panties–I wasn't invited!"–C. Rock. Lolz again.
Emily Blunt's baby bump is adorable (and not just because it's John Krasinski's baby)
WOOOOO!!!! Spotlight wins Best Original Screenplay!
Tracy Morgan–"I'm the Danish Girl!" Laughing SOOOOOO hard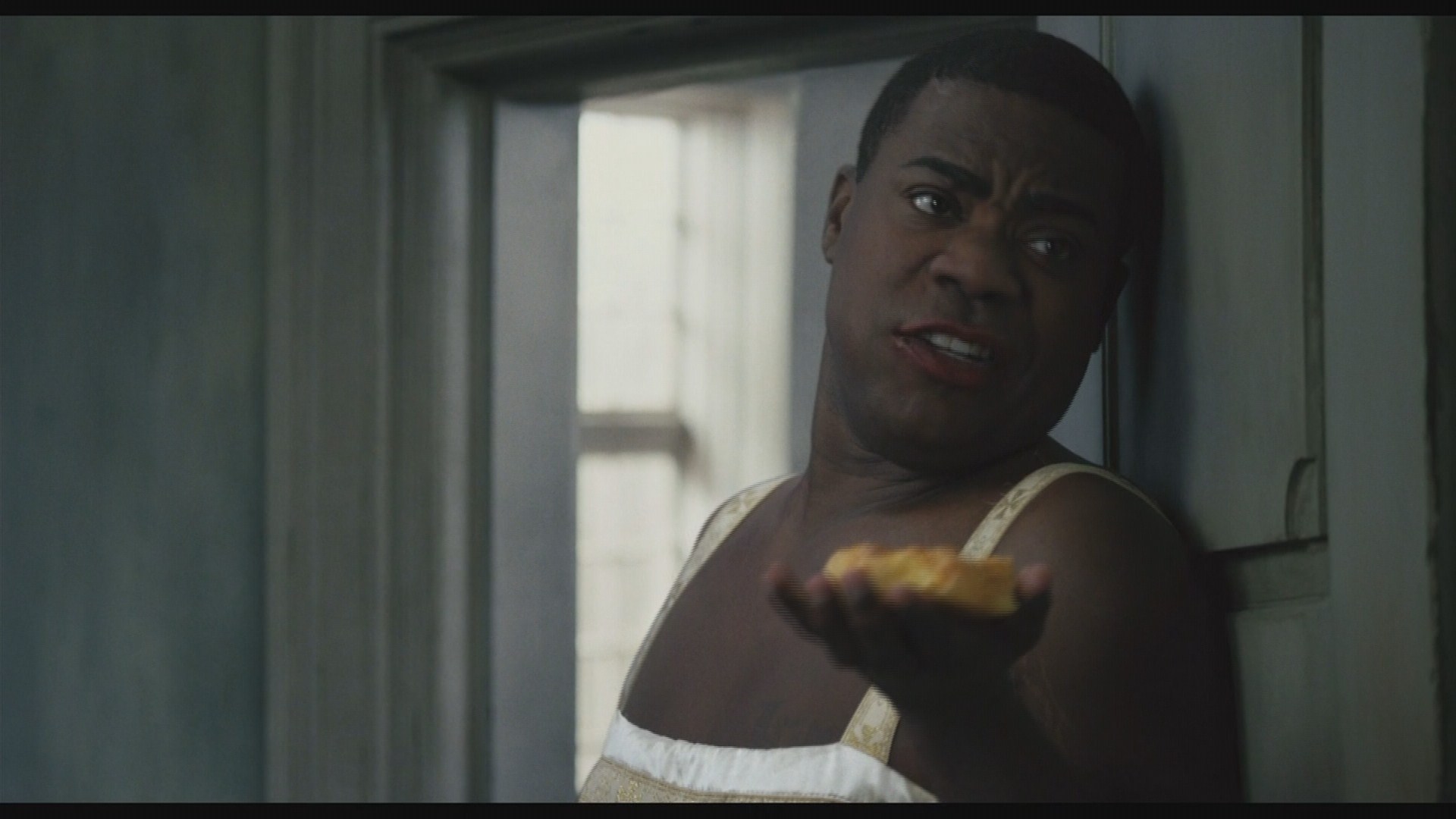 Okay, you won Best Costume Design and you're wearing the outfit you'd wear to Walmart?
"Tina has been drinking"–Steve Carrell. Perfect. But drinking or not, Tina Fey looks gorgeous. She should have had some words with the winner of Best Costume Design.
The Best Makeup Design guy's one-week old daughter is named Elvira?
Benecio Del Toro is still a thing?
Jennifer Garner–I'm pretty sure Ben Affleck is in the audience thinking, "Mannnnn. I screwed up."
I still can't figure out what The Revenant is about.
Awww the real Joy and the reporter from Spotlight are in the audience!
Ugh, aren't we done with Minions yet?
Jennifer Garner just took a selfie with Common? Adorbs.
Is Olivia Munn wearing orange lipstick?
Yeah!!!!!!! BB8!!!!!!!!!! And Jacob Tremblay stands up to look!
Selling Girl Scout Cookies in the middle of the ceremony! The best thing since Ellen gave out pizza! (celebrities be HUNGRY)
Well, I guess Mad Max: Fury Road didn't win Best Animated Short.
Toy Story is 20 years old! Dang, I'm old.
Woohoo! Inside Out!!!!
Kevin Hart–um, your tuxedo is VERY sparkly. Oh, he's owning it, so okay, awesome.
I do NOT understand The Weeknd's hair. Awesome voice, but confusing hair.
Oooh really Kate Winslet–those glasses? Yikes.
Sorry, Mark Ruffalo and Sylvester Stallone. But I'm sure that Bridge of Spies was good.
Whoopi Goldberg is ALL over the Oscars tonight!
That "Blackbird" performance by Dave Grohl was BEAUTIFUL.
Jacob Tremblay is the cutest thing in the whole world!!!!
Oh what's up, Mr. Vice President!
Oh wow…Gaga's performance with the survivors. Just amazing. I may have to stand and applaud, too.
Sooooo tired…just trying to make it to see if Leo wins…
Brie Larson hugged every survivor from Lady Gaga's performance. She's just amazing.
Best Director just kept on talking–music can't stop this guy!
LEOOOOOOOOO!!!!! Tears in my eyes for sure–he looks so happy!!
Ha! I knew it! I had a feeling Spotlight would beat out The Revenant!
Can't wait til next year's Oscars!!!