There are some friends that when you think of them, the first words that come to mind are "Oh, I've known her my whole life." Well, that's how I feel about Macy.
When I was in college, my parents moved to Macy's neighborhood. When I would come home from college in the summers, and for a few summers after college, I worked at a nearby kayaking, windsurfing and sailing center called Ultimate Watersports. Eventually, as I was getting ready for graduate school, I knew that I couldn't use my summer breaks for manning the front desk at UW anymore, and that's when Macy took over. Right away, I knew that I liked her. She was 11 years younger than I am, but I knew that she was smart as a whip and would have no trouble in taking over for me.
Fast forward several years to when I started working for a tech start-up in Baltimore. I was started in the data department and was told that there would be another girl starting soon after me. I was thrilled when Macy walked through the door.
Despite our age difference, I consider Macy to be one of my closest friends. She is always ready to listen when I'm having a rough time and celebrates with me at the joyous times. We trust each other with our secrets and are never hesitant to bare our souls to one another. Most importantly, she became my inspiration to begin blogging! I'm so lucky to have her in my life.
Annnnnnd in honor of her age hitting the quarter-century mark, a bunch of us are hosting a giveaway! By participating in the Rafflecopter giveaway, you have a chance to win a Firework Box and $120 in Paypal cash!
So what are you waiting for? Help to celebrate Macy's birthday with a chance to win something for yourself!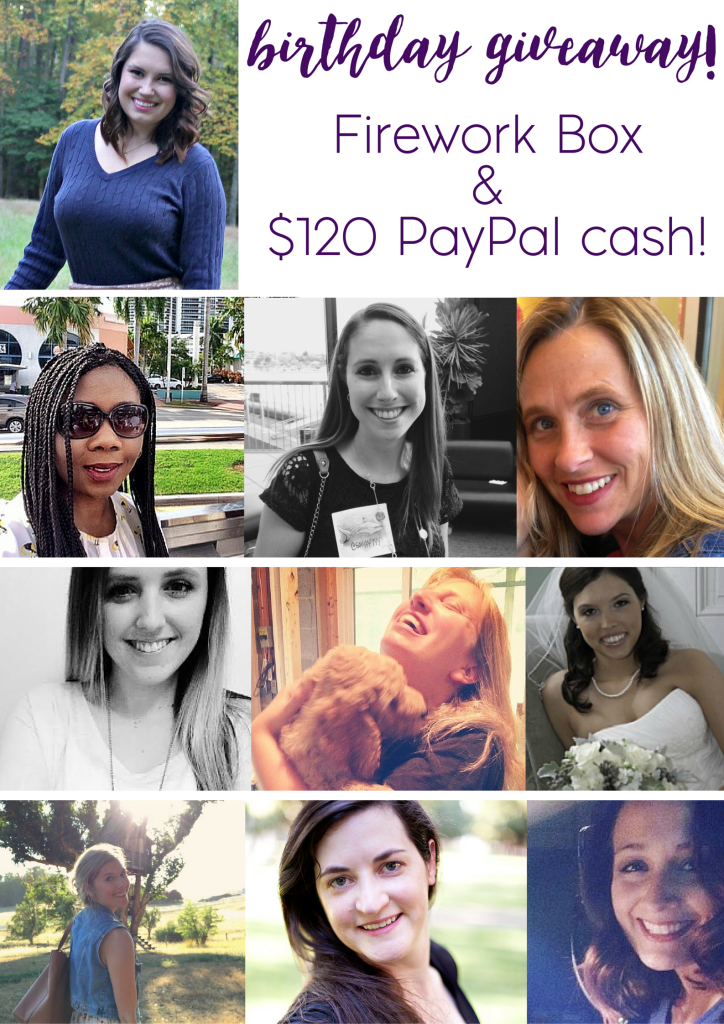 To Travel & Beyond // Portland Grace // Soup Of The Day
Love The Here And Now // Vivian Bishop xo // Oh Hey! I Like That
Charm City Ciemny // The Free And Wild Blog // Route Bliss // Always, Al