Have you HEARD?!?!?! Will and Grace is back!!!
Kind of. Maybe. I think?
Well, the rumors are that the cast of Will and Grace are back for SOMETHING, but as of Monday night when I'm writing this, it's too soon to tell if it's a reboot or just a reunion. Either way, it's a GREAT time to channel one of my favorite television characters of all time, Karen Walker.
So in order to start your Tuesday right, here are some of my favorite Karen quotes and why they're fantastic:
When Karen Appreciates a Sense of Humor
When Karen Explains the Importance of Wordplay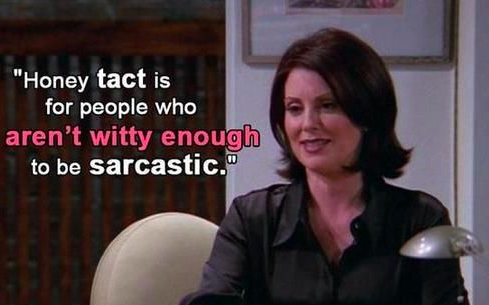 When Karen Shows Concern for Others
When Karen Has Her Priorities in Order
When Karen is Faced with, well, Being Human