It's Tuesday everyone! And as I'm slightly obsessed with television, I thought today would be a good day to talk about my favorite TV shows! My tastes have changed throughout the years, but some things remain the same. I still love great characters, a compelling storyline, and I'm totally fine with sobbing in front of the screen every once in a while.
Saved By the Bell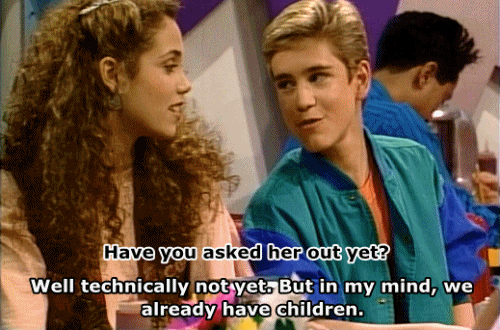 If you were growing up in the 80's and early 90's, you watched Saved by the Bell. I loved this show and imagined that high school would be just like Bayside High (I was wrong, but I was okay with it. Although some people dropped off after high school, I watched all of their college exploits and the episode where Zach and Kelly get married. Along with the rest of America, I rooted for Zach and Kelly, never understood Tori, and still do an impression of Jessie as she suffers from a caffeine pill addiction.
Favorite Episode: "Jessie's Song" (the one with the pill addiction)
Friends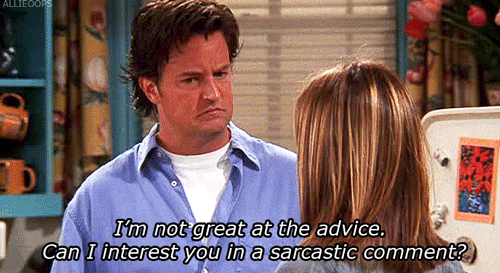 The greatest television show of all time HANDS DOWN! I have seen every episode multiple times and love them as much every single time. I can find a Friends quote for almost any situation…just try me!
Favorite Episode: "The One with the Embryos" (the one where they play the game to see who knows each other the best)
Scrubs
You're about to notice that I'm a big fan of NBC comedies and for a good reason–they rock! There was no other show quite like Scrubs before it debuted, and I just adored every single character (yes, even The Todd). It still makes me laugh every time I watch, and I hope that my husband and I are as close as Turk and JD.
Favorite Episode: "My Half-Acre" (the air band episode)
Game of Thrones
When I first watched this show, it was to get my friends off of my back. They were insisting that I would love it, so I said that I would give ONE EPISODE a chance. If you've seen the end of the first episode, you know why I kept watching and why I love it now. And oh Jon Snow…you are a beautiful man and bring me back every week.
Favorite Episode: You know, I don't think I have a favorite episode. But obviously Jon Snow and the Khaleesi are my favorite characters.
Grey's Anatomy
My brother calls this the most wishy-washy show, but I totally disagree. True, some of the characters tend to make me angry at times, but I've stuck with them since the beginning, and I won't give up on them now! Plus, I wish I could call Dr. Bailey on a daily basis for sage advice.
Favorite Episode: "What a Difference a Day Makes" (the episode where Izzie and Alex get married)
Parks and Recreation
This is my newest favorite show. I don't know why I waited so long to watch it because it's amazing. Every character is wonderful, and I see a lot of myself in Leslie Knope (especially when she's overly excited and clumsy). And seriously, is there anyone better than Ron Swanson?
Favorite Episode: "Pawnee Rangers" (the "Treat Yo Self" episode)
What are your favorite shows? Linking up for: