Happy Friday everyone! This is going to be a busy weekend for sure, so let's start it off with one of my favorite link-ups!
1. John Cena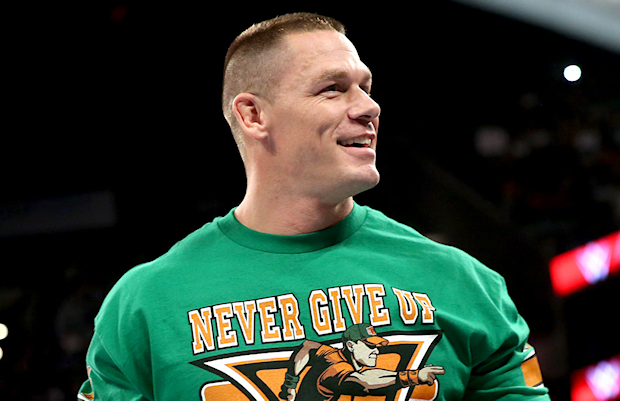 Does anyone else have dreams about John Cena? No? Just me? Okay…
2. Yummy Drinks
Bloggers have been ON POINT these past couple of weeks with delicious looking drinks! Meg from My Borrowed Heaven is making me crave all the sweet things with her Easter Candy Milkshake and S'Mores Iced Coffee, and Megan from Soup of the Day is hitting my nostalgic side and my sweet tooth at the same time with her Cereal Milkshake!
3. Weight Watchers Restaurant Guide
Without any sort of sponsorship, I'm proud to say that Weight Watchers truly helped me to lose weight. Last week, Dash of Herbs featured a blog post that gave suggestions on how to eat out at fast food restaurants using WW points! I'm really excited to start using this when I need to lose the baby weight!
4. Free Coffee Day? Not So Much.
I got REALLY excited yesterday when I saw a billboard for free coffee all day at Wawa! That is, I was excited until I realized that I gave up caffeine until I have the baby. Totally worth it, but still…
5. Don't Forget the Giveaway!
Don't forget about the giveaway to win 3 gifts cards in honor of my 3rd blogiversary! Just complete the rafflecopter below!