Time for another monthly recap with Macy and Emelia! Today, I'll tell you about the exciting events in March!
Gender Reveal
On March 5th, my mom started frantically calling me early in the morning. I had my ringer off and didn't notice (oops!), until I finally looked at the phone and called her back in a panic. I was sure that something was wrong, but instead she informed me that my doctor had called her with the results of my bloodwork (we had planned this so my mom could surprise us!). Not only was the baby totally healthy, but she knew the gender and asked if we could gather together that night to reveal it!
We made the arrangements and met at my in-laws house for the big reveal (and a spaghetti dinner). My mother-in-law and my mom did a fantastic job putting together an adorable gender reveal party!
When it was time to open the secret box, C and I were thrilled when this balloon popped out!
Telling Our Friends and Family
The following Tuesday, we had an ultrasound to doubly check that everything was healthy with our little girl (and it was!). Then I finally felt free to tell the world about our exciting news!
And some of the responses we received made me cry and laugh (like this one from my cousin):
Finally Some Snow!
Of course the big snow of the year comes in March (sigh, Mother Nature). But it was great because C and I worked from home together for two days and ate some deliciously prepared food in the crockpot! Most important, the pups got to play in the snow, and, well, at least the big one loved it 😉
Celebrating the Bride!
C's cousin Michelle is getting married next month, and we toasted her at her tropical-themed Bridal Shower. Her family and bridesmaids created such an adorable atmosphere, and everyone had a great time!
Celebrating My Husband!
C's birthday was the last week of March, so we celebrated his birthday with a few different occasions, including a pizza lunch (with flourless chocolate cake) at his parents' house.
I got him a set of Moscow Mule mugs, since they seem to be his new favorite drink!
What I Watched
The People vs. OJ Simpson–dang that was a compelling mini-series (although I could have done without the romantic hinting between Marcia Clark and Christopher Darden…unless that really happened?). Seriously, though, Sarah Paulson was AMAZING as Marcia Clark!
This is Us–I blew threw the first season of this show like lightning! Honestly, it might be my new favorite show. Sorry, Game of Thrones, but Randall is just too amazing of a character! I now am soooooo ready for more episodes in the fall and have my concerns about some of the characters, and I really hope everything will turn out okay!
Grey's Anatomy–Ya know, I'm kind of getting tired of this show. But I've stuck to it since the beginning, so I feel like I need to stick with it now…and it's almost the finale, when all the good stuff happens, so hopefully this season finale won't disappoint! Oh, and Jackson and April forever!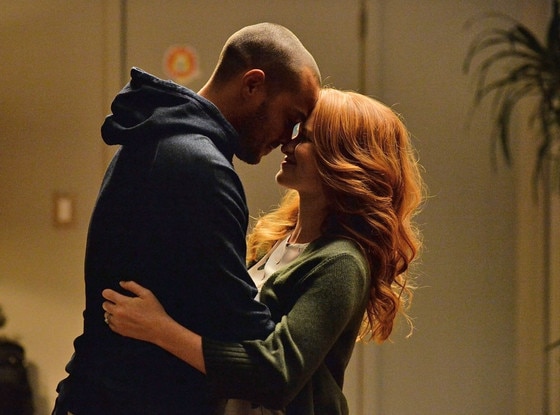 How was your March?