It's time for another edition of Show Us Your Books! I haven't been a very avid reader during the past month, but I'm working on ramping up now that Spring is here!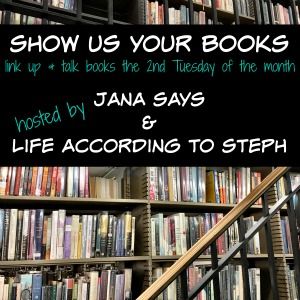 Talking as Fast as I Can by Lauren Graham (5 Stars)
I love love loved this book! First of all, listen on audiobook–it makes all the difference because Lauren Graham is so delightful! If you're a Gilmore Girls fan, then this is an absolute must-read. Plus, as you read, if you're anything like me, you're going to want to become BFFs with Lauren Graham in real life. Lauren, if you're reading this, call me!
Open When…Letters to Lift Your Spirits by Karen Salmansohn (2 Stars)
Funny, but I thought this book would be a little different. I really thought it was going to be a gift book full of envelopes with letters that I could write.  Or at the very least, I thought that there would be more in-depth letters. Instead, although the motivational notes are sweet and colorful (love the one with the picture of the unicorns), it's a little too cliche. Oh well.
*I received this book from the Blogging for Books program in exchange for this review.*
What have you read this month?