Happy Monday everyone! Tomorrow, the Tony Awards nominees will be announced, and I can't wait to hear which fantastic shows and artists will be nominated. However, if I were to create my own Tony Awards for shows from the beginning of Broadway, then here would be my awards:
Sexiest Musical–Aida
In my opinion, there is no other musical with as much heat as Aida. During "Elaborate Lives," the passion between Radames (Adam Pascal) and Aida (Heather Headley) is so incredibly intense. And let's be honest, Adam Pascal is incredibly sexy in everything he does, but as Radames, he takes hotness to a new level.
Most Romantic Musical–West Side Story
Maybe it's because I taught Romeo and Juliet for years, but I cannot get through a performance of West Side Story without bawling like a baby. "Somewhere" starts the tears, and they don't end until Maria walks solemnly offstage. If done properly, the incredible amounts of love shown between Tony and Maria cannot be beat.
Most Heartbreaking Soliloquy–King Arthur in Camelot
When King Arthur finally figures out that a little something-something is going on between Guinevere and Lancelot, he delivers a monologue that just makes your heart ache. Weighing the pros and cons of approaching them versus letting them be happy is so incredibly sad. And if the King Arthur does it right, then you're sure to cry.
Fastest Lyrics, Female–"Getting Married Today" from Company
Yes, Jayma Mays rocked this number on an episode of Glee, but seeing it live is so much more impressive. I have tried to sing along with this fast-paced tune, but I have yet to keep up with with lyrics. Those who play Amy onstage deserve a Tony Award and a standing ovation!
Fastest Lyrics, Male–"Guns and Ships" from Hamilton
You may remember that one of my New Year's Resolutions is to be able to keep up with Lafayette's lyrics to "Guns and Ships," and while I can do part of it, Daveed Diggs' quick tongue is still leaving me in the dust!
Best Overall Musical–Hamilton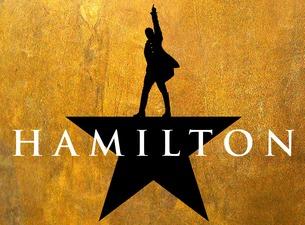 Let's be real, you all know this is true. I'm pretty sure if Hamilton could win a Tony every year, it totally would. The music, the lyrics, the choreography, the voices, the acting…it is utter perfection. If you have not seen Hamilton, DO ANYTHING YOU CAN TO SEE IT!
Have you seen any of these musicals? What did you think?